It starts innocently enough. You use
Flickr.com
a few times to hunt down photos of things you want to draw or translate into fabric... and then you pop into the Flickr photostreams of friends who link you there, to see their photos. And then you figure it'd be fun to put up some of your photos to share with family and friends.
And (sort of like blogging) it develops a life of its own. Someone you don't even know sees your picture, and makes a comment telling you that your picture is terrific. Someone posts a flashy award icon (a blue ribbon! a golden award! a sparkly star!) to your photo saying that your photo is amazing. And c'mon, who wouldn't want a pretty gold star on their picture?
You are invited to add this exceptional image to
GOLD STAR AWARD (invite needed)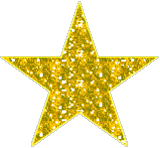 please add the tag GoldStarAward
This
Great Photographic Art
was made by a
Diamond Class Photographer!
Please add your photo to
Flickr Diamond
And you feel flattered and happy and then you go look at their pictures, and make a comment or two., because really, it's only polite. And then you get comments inviting you to add your photo to invitation-only groups of the most discerning photographs, and how can you refuse? You're honored that someone noticed budding photographic brilliance and you have fun poking around those photograhs, too. You realize that the more groups you post your photograph in, the more people will see it... so you start joining groups and adding your pictures and getting more comments.
Then, while exploring someone else's photos, you stumble on a link to the
Photo Face-Off Challenge
. It's a fast-moving group where the group administrators post themes, people put up pictures on the theme, and group members vote on the best of three photos. Hey, look! There's a theme where you have a photo that fits... you add it, nervously, and sit back to watch. Wow! You win a gold ribbon!
You start voting in other challenges, and scanning the themes to see what else you can enter.
Next thing you know, you're checking Flickr every few minutes to see if anyone has commented on your photos. You're popping into the Photo Face-Off to see how many votes your picture has gotten. You check your home page to see if your favorite photographers have added anything new. And even though you've been at your computer for an hour, you haven't done a lick of work.
Um, not that I'd know all of this from experience. No, sirree. I'm just talking, you know, hypothetically.
But maybe I'll go check Flickr now.